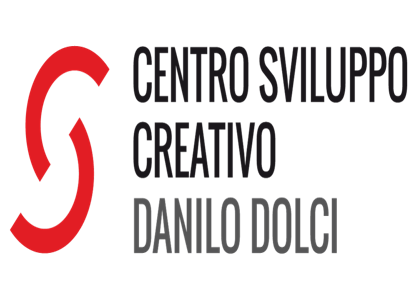 The Creative Development Center CSC Danilo Dolci is a non-profit organization based in Palermo. In 1958, it was founded by social activist Danilo Dolci. Organization works in various fields of education in the national and EU area in cooperation with schools, universities, institutions, associations and social groups at local and international level in order to:
– strengthen local development and satisfy community's needs, with particular attention to the most disadvantaged target groups,
– strengthen creativity, promote innovation in education and use new methodologies to strengthen the role of young people, adults and professionals.
Their work is based on a mutual approach, research methodology and self-analysis, which is crucial for the development of creativity, communication, participation and active participation of target groups. CSC has many years of experience in organizing and managing projects and initiatives in the fields of education, social inclusion and active citizenship, strengthening the role of youth and adults, entrepreneurship and mobility.
They conduct workshops of maieutic methods of communication for adults, educators, young people, migrants and other target groups, which allows the educator and the learner the possibility of choosing way of communication, integration into education, society.