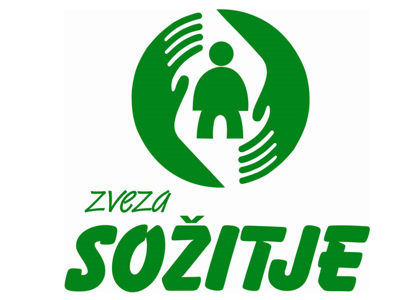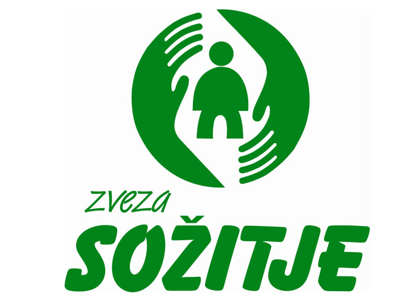 The mission of Zveza Sozitje is the integrated care for people with intellectual disabilities, their parents and other family members. Sozitje consists of 52 local societies Sozitje all over Slovenia and the Slovenian Special Olympics Association. Through local societies, more than 15,000 members are involved in the Union: mentally disabled people, their parents and relatives, experts of various orientations, and other citizens who opt for their membership in these societies. The association implements: lifelong learning programs (LL), family programs (four-year cycle – parents' school and seminars for mothers and grandparents, personal assistance, day care center, early counselling, specialized assistance (legal assistance, education and information for families through lectures ); implementation of information and publicity activities; implementation of tailor-made transport; sport and recreation; cultural participation; LL programs for adult family members with intellectual disabilities (AFMID).
The LL program is one of the main programs of the Union. It is intended for learning quality living and strengthening the independence of AFMID. Objectives: independence, active participation, learning of social / basic skills, self-advocacy of participants. Annually, 900 participants with 300 followers attend this program.
Family programs: the main purpose is to train families for an active, successful and quality life. They are designed to treat the family as a whole, and all education and trainings are devoted to this. Annually this program is attended by over 700 participants.
Personal Assistance: The association is currently the only organization in Slovenia that carries out a personal assistance program for AFMID.
Day center: by integrating in the daily center, all individuals can retain the skills acquired during schooling, while waiting for inclusion in organized day care.
Special social and professional assistance: regular legal advice. At the annual level, it seeks legal assistance from around 200 users and 750 hours of consultations are carried out.
Implementation of information and publicity activities: The Union publishes its own codex six times a year with 1500 copies. They publish author books and translate foreign professional works.
Providing customized transport: The transport system is very important for the Union, and especially for societies. Without it, a large number of AFMID would have greater difficulties integrating into the environment.
Organization and implementation of sport and recreation: more than 2,000 athletes take part in various programs of the Special Olympiad of Slovenia (SOS) and indirectly other sports activities co-financed by Zveza Sozitje.